I was fortunate enough to participate in the panel discussion "Social Media Success: Uncovering What Works", hosted by WBZ Radio yesterday morning, at the Westin Copley Place. The panel was the latest in a series that WBZ has held to provide a forum for local businesspeople to learn about and discuss their issues with implementing social media successfully. I gathered a list of the key takeaways from the #WBZBreakfast with panelists @michellemanafy @stevegarfield @chefjasonsantos and myself, @AJGerritson.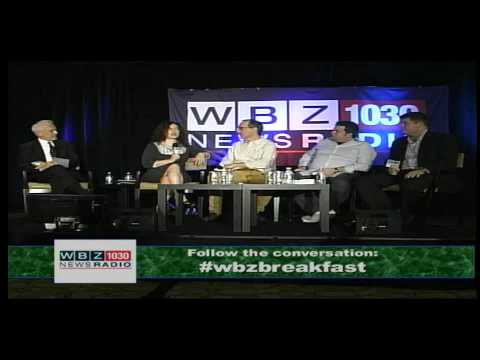 Video via @wbznewsradio
Importance of strategy behind social
Think before you speak
Know your audiences and influencers so your content is relevant to them
Integrate traditional activities with social media- social media may not be optimized without integrating traditional activities
Social media is a commitment- Establish strategy and have a knowledgeable team to manage social media
Strategy for responding to positive and negative comments, crisis communications for social media- Both positive and negative comments are important to your business so take them seriously and develop engagement strategies to make smart responses
"If you wouldn't do it in real life you probably shouldn't do it on Twitter"
Social media is a digital expression of yourself
Creative with posts and promos; link your social pages for optimal views
Blogs allow you to BE the thought leader in the space
Have an authentic interest in your social media content
Importance of community in your content
Social media is the ultimate word of mouth tool
Blocking social media is short-sighted
Do you have any other takeaways from the breakfast? Please leave your comments below!