When you head into a job interview you typically expect to hear "Tell me a little yourself", "What is your experience?", "Why are you interested in XYZ Company?", but you are not prepared for this new question – "What is your Facebook username and password?" Yes that's right, employers are now asking prospective employees for their Facebook username and passwords. In fact, some companies are even asking current employees for this information!
By now you probably have your Facebook profile set to private or have even changed your name to just your first and middle name to avoid potential employers  searching you, but now some companies are going  one step further by asking to actually log into your account! Whether you agree to this or not, as of now it's legal, and could eventually become part of the regular job interview process.
Should employers be allowed to ask for this information? Personally, I don't think they should. By giving someone your login information, not only can they view your profile, but they have full access to your account and thus have access to your entire professional and personal life. Even Facebook announced in a blog post Friday that they have made sharing your password a violation of their Statement of Rights and Responsibilities.
Recently, Associated Press published a great report about this trend. They revealed what job seekers are thinking, as well as the reason why employers are asking for this information. Check it out!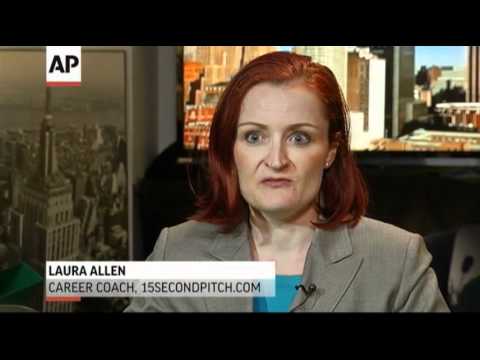 Additionally, the American Civil Liberties Union responded to these developments by complaining that asking for Facebook information in an interview was a violation of applicants' privacy. Maryland state legislators introduced a bill that would prohibit employers from requiring job candidates to provide their Facebook passwords. Soon after, lawmakers in Illinois and California followed suit and generated similar proposals. None of the bills have been signed into law just yet, but keep an eye out for more information on this issue.
Now don't freak out and go delete your Facebook – here are some helpful tips to get yourself prepared for this new question:
Keep your personal and professional posts separate by adjusting privacy settings
Possibly create a separate professional Facebook account
Be mindful of what pictures you are "tagged" in – chances are if you wouldn't want your family to see the picture you wouldn't want your boss to – so don't tag it!
What can you do if an employer asks for your login information? It's a tough decision, because not complying could cost you a job, but consider whether you would want to work for a company that didn't respect your privacy. On the other hand, there isn't much that is really private online and just about everything you post can be found eventually.  Especially in careers like PR, social media is used daily and, when used appropriately, is encouraged and will actually help your professional career such as:
Connecting with reporters
Staying on top of industry trends
Networking with fellow PR folks
Staying on top of competitor news
What are your thoughts about sharing your Facebook log in information to employers? Have you ever been asked to turn over your password? What did you do?
– Melissa Garabedian
Melissa is PR Intern at 451 Marketing and currently a Senior Business Marketing major at Merrimack College