TOP STORY: SXSW
South by Southwest is inarguably the festival of festivals.
With 4 days of conferences featuring some of the most innovative leaders in the interactive world, 5 days of concerts by some of the world's hottest artists, and 8 days of film screenings from some of the best indie minds out there—it's certainly an event that makes a splash.
South by Southwest doesn't end until this Sunday, but we've compiled a list of some of the most buzz-worthy moments in interactive, film, and music from the festival so far:
Trainwreck
A work-in-progress version of director Judd Apatow's new film Trainwreck premiered to excited audiences at SXSW. The film, written by lead actress Amy Schumer, is a humorous romantic comedy about a thirtysomething journalist-by-day, partygirl-by-night. Schumer explains that the film is loosely based on her life and experiences growing up in New York City.
Viewers akin the film to Schumer's work on her cult Comedy Central TV show Inside Amy Schumer. Though the film is yet to be released, one thing is for sure—Amy Schumer is the Next Big Thing in comedy (she's even being considered as a replacement for Jon Stewart).
Take a look at the trailer: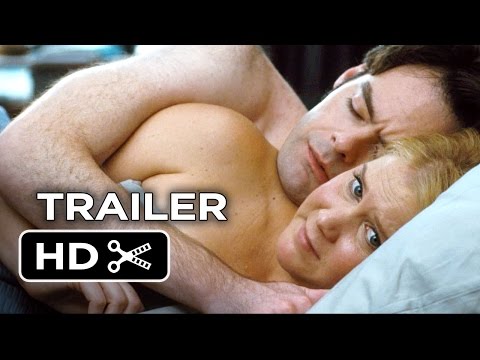 Music Festival Begins
With the music festival portion of SXSW launching just yesterday, buzz is still generating over which acts will take the cake this year.
We'll leave you with some lists compiled by Billboard, SPIN, and The Guardian of what acts to pay attention and what sets are sure to thrill audiences. With 2,000+ bands playing during the five-day festival, we're likely to see some new stars emerge from SXSW.
TOOL OF THE WEEK: MEERKAT
SXSW is famous for helping to launch apps like Twitter and Foursquare. This year, the app to pay attention to: Meerkat.
Meerkat is a live-streaming app that allows users to live-stream video from their phones with just a click of a button. How does it work? Meerkat connects your phone camera to your Twitter feed, and once you've downloaded the app, you type in a status and hit "stream." Voilà, a link goes out to your Twitter followers with live video.
The goal is citizen journalism. With Meerkat, broadcasters can share what they're seeing in real-time. The app has already been used to show the world a demonstration from Ferguson and a U.S. Secretary of Commerce swearing-in ceremony. You can also catch novel bits of journalism, like Jimmy Kimmel being interviewed by USA Today as it happens.
The festival turned out to be the perfect place to launch as festivalgoers used the app to live-stream concerts, conferences, panels, and the more from SXSW. Already the app is growing traction outside the SXSW community and Meerkat's developers are working quickly to make the app more streamlined and available on Android.
Take a look at Meerkat in action:

UNDER THE RADAR: MARCH MADNESS
It's that time of year again—March Madness.
The NCAA teams are preparing for the "Round of 64" that will kick off the Tournament. Everyone is filling out their brackets, eager to see how their teams will perform, with even President Obama joining in on the action (with the prediction that the Wildcats will win).
Kentucky is going in undefeated with their next game tomorrow against the Pirates. The top seeds in the other tournament regions are Wisconsin in the West, Villanova in the East, Duke in the South. Do you have any opinions on who is going to make it to the Sweet Sixteen?
(Or if basketball isn't your thing, enjoy a Film vs. TV themed bracket from io9)
AROUND THE HUB: RECORD-BREAKERS 2K15
As if Boston's winter wasn't bad enough, now it's gone and broken a record. On March 15, after a late afternoon flurry, Boston gained the 2.9" it needed for it to set the record as the snowiest winter in Boston history with 108.6 inches of snow total. The previous record was from the winter of 1996-97 (107.9 inches).
Prior to the record being broken, some were rooting for the record to be broken; others just wanted the snow to stop.
Which side were you on?
See images of the historic snowfall here.