Top Story: Boston Bombing Trial Verdict
This Wednesday April 8, a verdict was reached in the trial of Dzhokhar Tsarnaev, one of the two brothers involved in the 2013 Bombings of the Boston Marathon.
 The jury found Tsarnaev guilty on all 30 counts he was charged of, 17 of which carry the potential of the death penalty.
In the second part of the trial, which could begin as early as next week, the defense will attempt to argue against the death penalty for Tsarnaev.  The defense has already conceded Tsarnaev's guilt in the bombings, but that he did so under the manipulation of his older brother, Tamerlan.  It is likely that the defense will focus on Dzhokhar's youth and immaturity as an excuse for his acquiescence to his brother's plan (Dzhokhar Tsarnaev was only 19 at the time of the bombings).
The federal prosecutors, meanwhile, will argue for the death penalty as retribution for one of the most violent attacks in Boston's history.  Massachusetts hasn't sentenced someone to the death penalty in 68 years… will this trial stay in line with that tradition, or will the verdict be execution?
Tsarnaev's defense lawyer, Judy Clarke–famous for her work on the trial of Ted Kaczynski, the Unabomber, among others–just has to convince one person to spare Tsarnaev's life in order to result in a hung jury and mistrial. What exactly the defense and prosecution will argue, and what the jury eventually will decide–we will have to wait and see.
Under the Radar: Snapchat Emojis
Are you just dying to know if your Snapchat BF considers you THEIR Snapchat BF?
Want to know if YOUR BF is someone elses BF? Can you handle the drama?
Snapchat introduced emojis next to your most popular snap receivers and senders to show you who your friends really are. The six emojis appear next to your contacts to mark them as your #1 best friend, one of your best friends, or someone you're on a snapping streak with.
The latest version of the app also features a low light enhancement button to help you take better night shots, as well as a 'needs love' feature, which lets you know when you've been neglecting someone for a while.
What do they mean?
Gold Heart: You're best friends. The person you send snaps to the most sends snaps to you the most, too.
Gritted Teeth: You have a mutual best friend. The person you send snaps to most is also who this person sends snaps to the most.
Smile: One of your best friends. This is one of the people you send snaps to the most.
Sunglasses: You have a mutual best friend. One of the people you send snaps to most is also one of the people this person sends snaps to most.
Smirk: You're their best friend, but they aren't yours. You're one of the people they send snaps to the most, but they're not one of the people you send snaps to most. (Awkward.)
Fire: You're on a snapstreak. You and this person have sent snaps back and forth for the number of consecutive days shown.
Tool of the Week: Cuckuu
Have you ever desperately needed to wake your friend up, knowing–just knowing–that they forgot to set their alarm?  Have no fear, Cuckuu is here.
Cuckuu brings alarms into the world of social.  The app, created by Ake Ideas, allows users to create their own tasks/alarms and share them with friends.  You can use your network to remind people of events or tasks, so no one ever has to miss out on something important.  Alarms can be personal or public, allowing you to share your day with anyone in your network.
The app also supports text, photo, and video, enabling users to partake in conversations with one another.  This is great as the app prides itself on being a truly supportive network.  Using Cuckuu, you can encourage friends to stick to their gym routine, send "good lucks" for someone's upcoming exam, or (as you need to sometimes) wake them up.
Cuckuu doesn't want you to sit still–it wants you make things happen.
Check out this video tutorial of Cuckuu: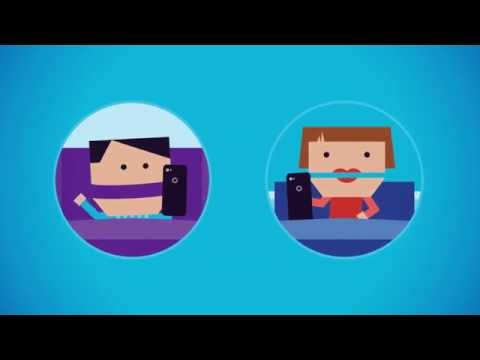 The app is currently supported by both Apple and Android.
Around the Hub: Boston Public Market
This summer, the year-round Boston Public Market will open at 136 Blackstone Street near Haymarket.  The new market, which will be 28,000 square-feet, will house over 30 permanent vendors.  All of the products sold, from cheese to bread, to shellfish and flowers, will be locally-sourced originating in New England.  Just this week, the Public Market sent out a press release announcing the initial round of vendors that will be setting up shop in their market space.
We've compiled a list of the ones we're most excited about!
Cellars at Jasper Hill (Greensboro Bend, VT)
Single-herd sourced cheeses, cave-aged in our cellars, along with prepared items such as grilled cheeses, raclette, mac n' cheese, custom cheese plates, and Vermont-made accoutrements.
Inna's Kitchen (Newton Centre, MA)
Prepared foods featuring cuisines of the Middle-East, Eastern Europe, the Mediterranean, and American Jewish delis.
Red Apple Farm (Phillipston, MA)
Fresh-from-the-farm fruit, 100% natural cider and all your favorite apple farm treats.
Sweet Lydia's (Lowell, MA)
Handcrafted confections including gourmet marshmallows, chocolate salted caramels, toffee, candy bars and s'mores.
For the full list of vendors, click here.