Top Story: #EarthDay
Earth Day is an opportunity for brands to spread awareness for important causes and make a difference. And there is an even bigger opportunity for connecting with fans and consumers, because, well, who doesn't loves the Earth?
This year was quite successful, with more than 570,000 Earth Day-related tweets posted by noon Eastern Time on Wednesday, according to the social network. (WOW!)
Let's take a look at how some brands demonstrated their pride for the planet on Twitter:
"Picture a bright blue ball, just spinning, spinnin' free, dizzy w/ eternity" Happy #EarthDay! http://t.co/76vDwLSpoE pic.twitter.com/5ky6EdkJFl

— Ben & Jerry's (@benandjerrys) April 22, 2015
Thanks for celebrating #EarthDay with us & sharing your #NoPlaceLikeHome pics. #Earth beauty: http://t.co/pQyHls9s5h pic.twitter.com/OhWFGvdDvR — NASA (@NASA) April 23, 2015
Today, and every day, we celebrate the earth and all of its color! http://t.co/5Qf6wVyyf7 #EarthDay pic.twitter.com/zpu3r7stM1

— Crayola (@Crayola) April 22, 2015
Happy #EarthDay pic.twitter.com/jqDzs0PN7H — Burger King (@BurgerKing) April 22, 2015
Happy #EarthDay! Our goal is to be supplied by 100% renewable energy by 2020! http://t.co/RXaV6iKZ0m pic.twitter.com/dny6CDk0Yx

— LEGO (@LEGO_Group) April 22, 2015
Tesla drivers, together you saved over 42.4M gallons of gasoline worldwide. #ThankYou #EarthDay pic.twitter.com/BLoEShjjMi — Tesla Motors (@TeslaMotors) April 22, 2015
We're matching donations to 6 wildlife-protecting orgs for #EarthDay. Learn how to help → http://t.co/deizOEf49w pic.twitter.com/O8JDaHo02p

— Google.org (@Googleorg) April 22, 2015
And the award to the most beautiful planet goes to: #PlanetEarth #NowOnNetflix #EarthDay pic.twitter.com/3LQpNSHoMz — Netflix US (@netflix) April 22, 2015

What was your favorite #EarthDay tweet?
Under the Radar: Project Fi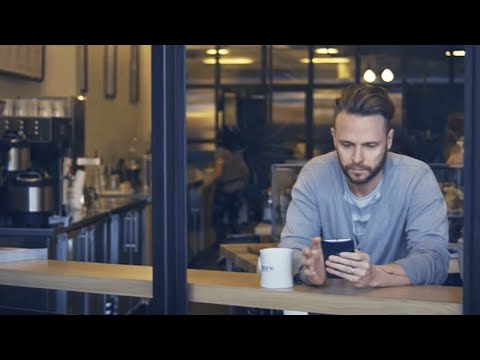 On Wednesday, Google unveiled its wireless service, called Project Fi, and it's an appealing offer for smartphone users.
Customers will pay $20 a month for talk and text plus $10 a gigabyte of data (you pay for what you use). That makes the plan between $15 and $20 cheaper per month than many competing offers from the major carriers, making the search giant a viable competitor of Verizon, T-Mobile, AT&T and other service providers.
Google also said it would credit the accounts of customers who don't use all their data in a given month and default to free Wi-Fi airwaves when available.
Google's VP of communications products Nick Fox wrote:
Wherever you're connected to Wi-Fi — whether that's at home, your favorite coffee shop or your Batcave — you can talk and text like you normally do. If you leave an area of Wi-Fi coverage, your call will seamlessly transition from Wi-Fi to cell networks so your conversation doesn't skip a beat.
But don't get too excited because it is invitation-only and you need a Google Nexus 6 to use the service.
Sorry, iPhone users!
Tool of the Week: Clear
We've all heard the adage: the internet is forever.  Everyday we see examples of how one bad tweet or Facebook post can attract bad press–or even ruin a career.
Just look to Justine Sacco, whose racist tweet to her 170 followers went on to become the #1 trending topic on Twitter in less than 11 hours.  Consequently, Sacco lost her job as the head of PR for IAC and received thousands of scathing tweets directed at her.  And Sacco is not alone.  Film stars, athletes, newscasters, and a plethora of others have felt the wrath of the Internet for senseless tweeting.
What if there was a tool that stopped us before we pressed the "send" button?  Well, now there's Clear.
Clear is a unique app that goes through your tweets and Facebook and Instagram posts before you post them to determine everything you're posting is "clear."
Swear words, slurs, or any negative content are filtered through the app and brought up to the user as potentially offensive. The user is given a "clear score" out of 100 with points deducted for any inappropriate content.  (The ideal score is around 90% or above, as it's very hard to get a score of 100% clear while still getting your message out there).  From there, the user can then determine whether to or not to post.
The app uses 3-part system in their scan for negative content.  Firstly, the app scans for trigger words: "F-bombs" or slurs, for example. Secondly, the app scans for anything that references a particular group of people like "Americans" or "Russians."  Then, the post is sent to IBM Watson's supercomputer (aka the computer that won Jeopardy) for analysis on sentiment and tone within the post.
You also have the option of going back through old posts to filter out any that are potentially offensive.  It allows users to easily delete old Tweets, Instagram or Facebook posts without having to tirelessly scroll through four years worth of content.
The app was developed by Ethan Czahor, who understands the potential backlash of a bad tweet all too well.  In early 2015, he was hired as CTO of Jeb Bush's political campaign, but was quickly fired when his Twitter was unearthed.  Czahor had written several sexist and homophobic tweets, and because of that was released from his self-described "dream job."  In response and to make sure others steer away from his mistakes, Czahor created Clear.
Clear is currently in beta-testing and was just launched this Monday.  Its wait list is currently 13,000 users long.  Apparently there are a lot of us out there who need some help watching what we say.
Would you use this app?
Around the Hub: Boston Marathon Results
Female Marathon Winner Caroline Rotich (Kenya) crossing the finish line
Marathon Monday may be over, but we can still celebrate the amazing feats of the of the over 27,000 runners who competed in the race this week.
With the wide cloud cover (and eventual rain) and the challenging slopes (like Newton's Heartbreak Hill) that the Boston Marathon provides, it's amazing to consider that winner Lelisa Desisa (Ethiopia) was able to complete the 26.2 miles in only 2 hours and 9 minutes. For the full list of 2015 Marathon Winners, click here.
The Marathon also had some other amazing triumphs from non-winners.  The oldest marathon competitor, 82-year-old Katherine Beiers, finished her marathon in just under 6 hours.  This is Beiers' 11th Boston Marathon, and she plans to compete next year as well.  When asked her secret as to how she has continued running into her eighties, she simply stated: "Just keep running."
Katherine Beiers picking up her 2015 Marathon bib
Another amazing story to come from this year's marathon: the last place racer.  Typically last place isn't something one ever hears about, but this year's last place runner was Maickel Melamed, a runner from Venezuela with muscular dystrophy.  Melamed battled against his body, the distance, and the torrential rain of the day to finish his race in 20 hours.
Maickel Melamed with a group of supporters towards the end of the race
This is Melamed's fifth marathon.  He has previously completed marathons in Chicago, Tokyo, New York, and Berlin.  Boston, Melamed said, was the hardest marathon of all:
It was real tough.  Especially around mile 24. But my physical trainers came up with an amazing way to keep going. I'd rest 10 seconds, then (take) four to six steps. It was a real exciting way to finish.
Melamed crossed the finish line at 4:30 AM to dozens of supporters and fellow Venezuelans cheering him on.  On Tuesday, Boston Mayor Marty Walsh presented Melamed with his finisher's medal at city hall.  When asked why he undertook such a taxing challenge on his body, Melamed stated:
The message here is that love is so much stronger than death.  It was an honor to the run the streets of this city.