Top Story: Presidential Race Updates
It's a headline all over the world. On Monday, presidential candidate Donald Trump proposed a ban on Muslims entering the US. The proposed ban is supported by some, and opposed by a majority. According to NBC News and the Wall Street Journal, 57% of Americans are against it, and 25% support it. Some of Trump's fellow Republicans are among those who are against the ban, and Trump may suffer financially due to reluctant business partners. 36% of GOP respondents are in opposition.
A petition to ban Donald Trump from entering the UK has half a million signatures. There are about 2.7 million Muslims living in the UK, and this petition is the most popular of its kind on the government website. In response to the petition Trump Tweeted,
The United Kingdom is trying hard to disguise their massive Muslim problem. Everybody is wise to what is happening, very sad! Be honest.

— Donald J. Trump (@realDonaldTrump) December 10, 2015
Presidential candidate Hilary Clinton commented,
"that he traffics 'in prejudice and paranoia,' and that his Muslim proposal was 'not only shameful, it's dangerous.'"
On the other hand, Trump supporters remain loyal and passionate:
.@realDonaldTrump supporter: #Immigration is not a right, it's a privilege. https://t.co/4nWE37pFcy https://t.co/VP2SBNTl2Y

— CNN Politics (@CNNPolitics) December 10, 2015
Under the Radar: Tunisian Group Wins Nobel Peace Prize
The Tunisian Dialogue Quartet has received this year's Nobel Peace Prize. The group, who is "appealing for international cooperation to make the global fight against terrorism," received their award yesterday in Norway.
After Tunisia's 2011 revolution, which overthrew their authoritarian president, the group contributed greatly to "the building of a pluralistic democracy." Tunisian labor union leader Houcine Abassi commented,
The quartet's "feeling of euphoria and pride does not obscure the grief, sorrow and anger" they feel about recent violent events, including "Sousse, the Bardo Museum, Beirut, Paris, Sharm el-Sheikh and Bamako (with) scenes of barbaric and heinous terrorist acts."
Tool of the Week: Yeti
No one wants to admit it, but we all know it's creeping up… snow. We're all a little scarred after last winter, particularly those who park their cars in Boston. Here's some good news: there's a new app that will help you with your shoveling. Yeti, founded by Chris Barry, is an app that allows users to request help with digging out their cars. According to BostInno's Dylan Martin,
"Much like Uber, you pull up our app and mark the location of your car during/after a snowstorm and we'll match you with a 'Yeti' who'll go dig your car out," Barry told me over email. "The app will update you when the job is complete, you then rate the job and can drive off having avoided everyone's least favorite winter task."
If you love being out in the snow, there's even more good news! Yeti will be paying their shovelers. Launching in late January, this app will be just in time for the worst of New England winter.
For updates, follow Yeti on Twitter!
Around the Hub: Red Line Incident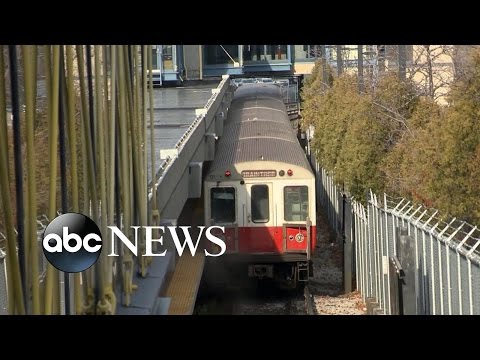 2015 has been quite a rough year for the MBTA. Before you thought it could get any worse, a red line train left the Braintree station and traveled 4 stops without a driver. Luckily, power was cut off from the third rail, and the train came to a stop past North Quincy. According to Secretary of Transportation Stephanie Pollack, the investigation is focused on "operator error." The operator was brushed by the train and suffered minor injuries. His name is not being released, and no passengers were injured.
Not only did the runaway train frighten and inconvenience its passengers, but it also resulted in significant morning rush hour delays.
If you'd like to review the T's rough year, check out this article from Boston.com.