Top Story: Star Wars Premiere
It is the most anticipated film of the year. "Star Wars: The Force Awakens" premiered Thursday, and fans flocked carrying lightsabers and wearing costumes. The film set pre-sale box office records with more than $100 million in sales, and Fandango has sold more tickets for the film than "any movie over its entire theatrical run." According to Financial Times, the seventh Star Wars installment could push US box office returns past $11 billion:
(Free) It's been a blockbuster year for blockbusters – partly thanks to #StarWars. https://t.co/fx9OiIKsqV pic.twitter.com/xAhHVlHsX2

— Financial Times (@FT) December 18, 2015
United States box office returns are not yet available, but Walt Disney Co. said it "debuted with $14.1 million from its first screenings in 12 international markets."
While many were please with the nostalgic approach to the movie, others were disappointed. One fan from Los Angeles stated,
"I was kind of looking forward to a futuristic…but it was an old 'Star Wars' movie," he said. "They did it old style."
For more on the nostalgic route the film took, see this blog post from 451's Multimedia Designer Andrew Young.
Tool of the Week: Netflix Pausing Socks
Falling asleep during a Netflix binge is a frightening thought, but Netflix is preparing to solve that problem. Their latest project is motion censored socks. With some instruction, you can make your own: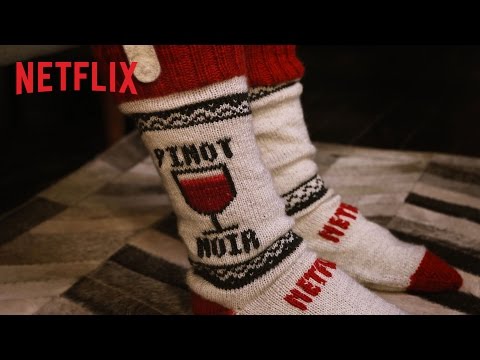 Under the Radar: Facebook's Year in Review
Facebook users probably remember last year's "Year in Review" hiccup. Much to their chagrin when opening up their homepage, users were subjected to viewing a range of moments from 2014 — including the most painful ones. To top it all off, regardless of how depressing the photos and posts were, the summary of 2014 ended with "It's been a great year."
Thankfully, for 2015's summary, Facebook has implemented a filter that weeds out all sad posts. This year, users can even edit the photos they want to see. A Facebook spokesperson stated,
"We won't show you photos where memorialized accounts or exes are tagged, or photos with people you've blocked or added to your On This Day preferences."
See your year in review here!
Around the Hub: Living Elf on the Shelf
The Elf on the Shelf is a beloved tradition for many. But what about a living Elf on the Shelf? It's now possible to rent your own living Elf in the Boston area for $100 an hour. According to the Craigslist posting, the anonymous man will come to your holiday party dressed up, and will, "sit in any location you assign me while I stare emptily at your guests for the duration of the event."
Creepy? Hilarious? It depends on your sense of humor, but the elf from Southie is apparently in high demand this season.