Top Story: Gun Control
This week, President Obama revealed measures to improve gun safety in the United States. The measures are designed to, "keep guns out of the wrong hands through expanded background checks, make communities safer, increase funds for mental health treatment by $500 million while improving reporting of background check system information and shape the future of gun technology" (ABC News).
On Tuesday he stood in front of a room of gun safety advocates and gun violence survivors at the White House. Obama addressed specific accounts of gun violence including the Sandy Hook Elementary shooting that occurred in 2012. As he began the tear up, he stated,
"Every time I think about those kids it gets me mad. And, by the way, it happens on the streets of Chicago every day."
Thursday night, President Obama participated in a town hall meeting at George Mason University in an attempt to explain the new steps taken to "curb gun violence." The National Rifle Association (NRA) was invited to Thursday night's forum, but declined to participate. Obama stated that he would meet with the NRA, "but the conversation has to be based on facts and truth and what we're actually proposing, not some imaginary fiction in which Obama's trying to take away your guns."
.@POTUS addresses the "conspiracy" that "we are creating a plot to take everybody's guns" https://t.co/AFzFmmsvGC https://t.co/p611SWIrgk

— CNN (@CNN) January 8, 2016
Town hall meeting moderator Anderson Cooper mentioned that many people believe the federal government is attempting to take away their guns. On a Fox News interview NRA Executive Director Chris Cox stated,
"The president is trying create an illusion that he's doing something to keep people safe. He needs to do that because the truth is his policies have failed miserably."
Under the Radar: Twitter Limit Increase
In what is being called an attempt to keep their audience, Twitter may be changing their 140 character limit to 10,000 characters. This big change could be happening in the first quarter of 2016. Tweets over 140 characters will be displayed on feeds as expandable "cards."
May be the result of some users finding a way around sharing more than 140 characters. Some users take screenshots, and others go on what is called a "tweetstorm," 10 or more tweets. Additionally, some individuals may blog their thoughts on a separate site and tweet a link  to it.
— Jack (@jack) January 5, 2016
Twitter has not yet confirmed the character limit change, but stay tuned for more information…
Tool of the Week: Hackaball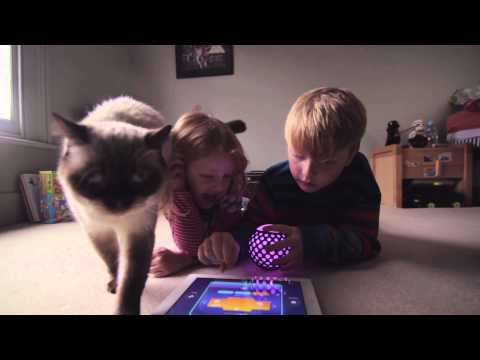 The Hackaball: it's advertised as a toy for kids, but we want it too. It may look ordinary at first glance, but inside the ball there is a six-axis motion senor and multi-colored LED lights. Users can program the sensor to do all kinds of things such as change color based on touch. The Hackaball and Hackaball app are designed to get kids interested in programming.
After a successful Kickstarter last year, initial pre-order is sold out, and customers can soon get one for $85. For more information, see their website!
Around the Hub: Boston Rent
Average rent in Boston has crossed the line… the $2,000 line. According to the Boston Business Journal, Boston's average rent was $2,010 in the fourth quarter of 2015. This ranks Boston as the fourth-highest average behind New York, San Francisco, and San Jose. Despite growing vacancy rates, the rent continues to climb. According to Ryan Severino, the senior economist and director of research at Reis,
"Eventually, rising vacancy rates will take the wind out of landlords' sails and remove some of their ability to keep pushing rent growth. Gone are the days when apartments faced little competition from new construction. … With the pipeline continuing to grow, that competition will surely intensify over the next few years."
Severino also added,
"The low vacancy rate, improving economy, tightening labor market and gradually rising income growth is providing all of the fodder for continued rent growth, even in the face of rising construction."